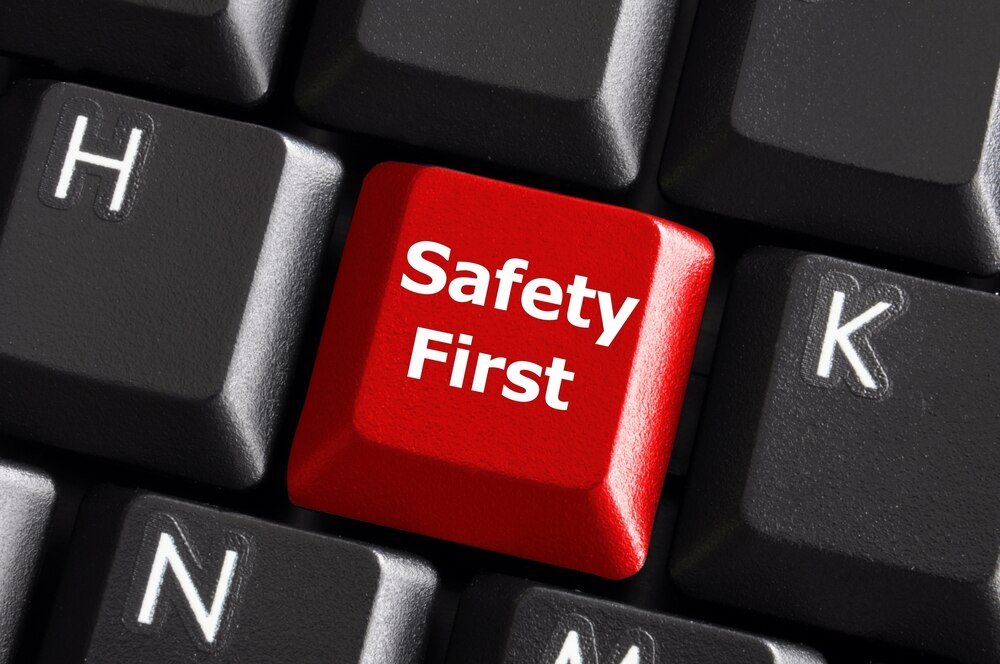 As a member of a dating website designed to help women seeking men, it can be incredibly exciting to finally get the message from the guy who you feel could be your perfect match. You exchange emails, chat, maybe even talk on the phone and you've finally agreed to meet them for dinner. One of the most common mistakes women seeking men do is to not prepare for the date from a safety stand point. Too often they just believe that everything is alright and they've nothing to worry about. Usually these women are correct; however, there are some men out there who have ulterior motives and aren't so honest.
This doesn't mean that you should back away from online dating and that you should be wary of every single person that talks to you, we do recommend that you proceed with caution when you are dating online. While we are certain most members have good intentions, we can't deny that there are some nefarious folks out there—both male and female—just hoping to take advantage of someone simply looking for love.
With these following tips, you will feel a little more secure in dating online and agreeing to go on a date with someone new.
Always agree to meet in a very public place.
When you agree to meet someone for the first time, you should always make sure you agree to meet in a public place because there is safety in numbers and people are more likely to not do anything dangerous or crazy when there are witnesses. Ladies, you should always keep it in the back of your mind that there are creepy people who troll sites specified for women seeking men, and there could be some shady fellas out there. By only agreeing to meet in a public venue like the mall or a popular location, you are ensuring that plenty of people will be able to provide information if something should happen.
Always let your friends or family members know as much information about your date as you can.
So not only should you agree to meet in a public place, but you should also tell your friends and family where you are going and who you are going with. Even if you aren't certain if this person's name is legit, you will want to give them their profile name, give them any method of communication you may have (a skype name, ICQ address, email address, and most importantly the name they used on their dating profile as well as their phone number). This information will come in great use should something happen to you. Also save any messages or emails you get from them. Officials can always trace ISP addresses in emergencies.
Always make sure you have transportation to and from the date.
While you may expect that the guy should pick you up for the date, maybe it is best that you agree to meet him at the venue for the first couple of dates. You don't necessarily want to have to rely on him to get you home in case he drinks too much, he doesn't seem like a nice guy, or if he comes on too strong. These are just bad situations just waiting to happen. By driving yourself to and from the date, you're ensuring that you will have a way home and you don't have to worry. You may also want to bring extra money just in case you happen to go out one of the types of men who "forgets" their wallet or they insist you help pay. These things do happen!
Always stay sober.
We needn't tell you that alcohol can greatly hinder your judgement and cause you to get in some precarious situations. Alcohol, even in the smallest amount, can lower your inhibitions enough to cause you to do things that you normally don't do. If you do need some liquid courage, only have one drink and nothing more.
Online dating isn't as scary of an ordeal as some would lead you to believe. It can be a great experience that leaves you feeling fulfilled and maybe even grant you the opportunity to meet the love of your life. You never know until you try!