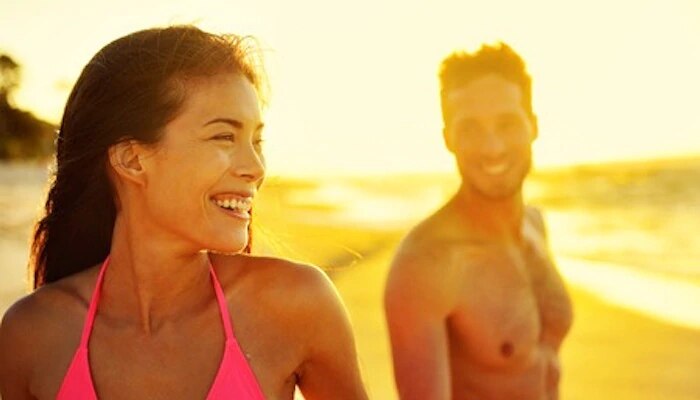 What happens if you go on a vacation and you meet someone really awesome? You're probably going to hang out and spend as much time together as your brief vacation will allow, right?
Of course you are! When the time comes to say goodbye, you are troubled with the idea of trying to see if things will work out in a long distance relationship or if you should cut your losses.
Well, worry not a dear traveler, we've got a few reasons why you should pursue this vacation fling and turn it into something more serious.
1. Good Vibes
When you are feeling someone and digging their vibes, you can't deny that there is chemistry there. When this sort of thing happens while on vacation, some people see this as the perfect beginning to what could be a fabulous relationship! Sure, you're going to have to go back to reality eventually, but who ever said you could be the beacon of sunshine to light up your partner's bad days, even if you are far apart?
2. Budget Friendly Travel
Now this shouldn't be the only reason why you want to consider seeing someone you met while on vacation, but it does help. With the money that you save with lodging expenses, think of all the awesome dates you can go on when you do visit. Or, better still, since you'll be saving money on lodging, perhaps you could extend the stay a few extra days. Sweet!
3. Easy End
Breaking up is usually hard to do, especially when you have strong feelings for someone. Fortunately, since your relationship with this vacation fling is probably not too serious at the moment, it will be easier to end things once you return home and realize that they are more of a hassle than you'd like. Since there are so many miles in between you and the other person, it's a little easier to avoid them if after you break things off and they don't take it well.
4. Excitement
The romance that starts while you're in an exotic place and is able to enjoy new experiences tend to be full of excitement and adventure. If you're someone who gets bored easily in a relationship, this could be a perfect way to find a partner that keeps you excited and engaged. Plus, since this person isn't in your social circle, it'll be enough to get you through the later stages of interpersonal dependency and move on to falling in love for real.
5. Getting to Know Each Other
Since there isn't a whole lot of time to get to know each other on a deeper level while on a vacation fling, you're going to have to rely on communication from afar to learn more about one another. Since you will be separated by hundreds, if not thousands, of miles, you're going to have to rely on communication to keep that bond you felt going strong. Plus, since there is no contact, think of how awesome it'll feel when you do get to see each other again!
>6. It Does Work Out
People will want you to believe that a vacation fling never works out and they are doomed from the very beginning. Did you know that there was a study that reveals that up to 10% of all vacation romances end up to that jolly walk down the aisle? This is especially true for singles who meet someone over 40, and then the statistic jumps up to 22%. With these sort of figures, it's hard to see where that "It won't work" idea comes from.