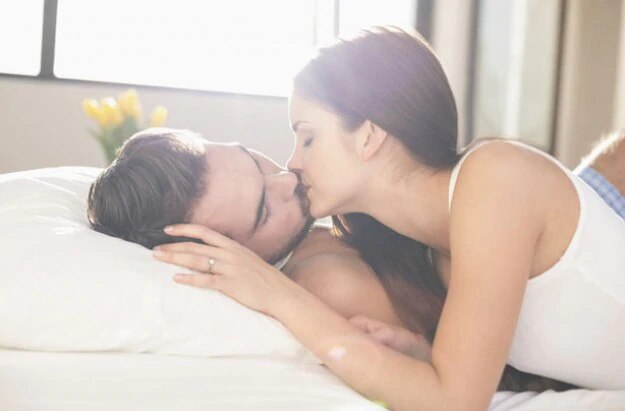 You might think that a kinky woman is someone who is a sex fiend who likes to get down and dirty any time and any place.
While this is partially true, it isn't the entire reason why you should give a kinky woman a shot. Keep reading to find out some pretty cool qualities of a kinky woman that may have you rethinking that decision.
1. She's confident.
Kinky women are confident, there's no ifs, and's, or buts, about it. She feels good about herself, and when she gets the chance to show you what she's working with, she'll do it in the most impressive ways. Also, you should not say that this confidence makes them secure in themselves so you can believe that she won't feel jealous about stuff that other women might get worked up over.
2. She cares about how you feel.
A kinky woman isn't selfish, either in the bedroom or in everyday life. She cares about every aspect of the relationship. This means that although she wants to please you in the bedroom, she also wants to make sure that you're happy in other aspects of the relationship as well.
3. She's a respectful woman.
Sometimes the most respected women are the kinkiest women of all. These ladies understand respect, and that can be seen in other areas of their lives. They have to have respect for themselves when they are putting themselves out there in such a sexual way, and by doing that, she learns how important it is to respect others as well.
4. She likes to experiment.
Whether she is trying out new positions in bed, new cuisine, or taking a new route to work, she likes to try new things. These women tend to get bored pretty easily and need something new to keep her entertained.
5. She's pretty nice.
For some reason, people think that a kinky woman is going to be crass or rude, but you'd be surprised to learn that she's one of the sweetest women you've ever met. Why is she so nice? It's because she's comfortable with who she is as a person and that can be seen in every aspect of her life.
6. She's not like other women.
If you're tired of dating a woman that is like every other woman you've met, you might want to date a kinky gal. These women tend to have a unique outlook on life, love, sex, and the world. Because she's so open minded, you can almost guarantee that you'll never be bored.
7. She's probably relatively athletic.
The kinky woman has to be pretty limber if she's going to try all those bendy-twisty sex positions, right? So it only makes sense that she's probably going to be in great shape, either because she's athletic or she spends a decent amount of time in the gym. Hey, that gorgeous body doesn't happen by sitting on the couch, you know!