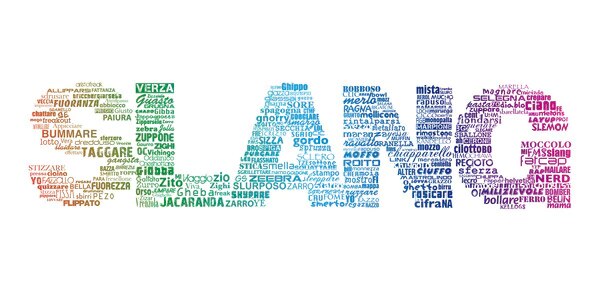 When you go through some of the dating profiles online nowadays, it almost feels like you're reading another language, what with all of the abbreviations, acronyms, and slang terms used. You have to really be on top of your game if you want to understand everything that is being said.
But even the most savvy internet user may not know some of these slang terms and phrases; some of them are especially designated for that particular dating site.
We've got a list of the most commonly used terms you'll find on dating websites.
A – Asian
AKA – Also Known As
Avatar – A small picture used to represent a person on a website
B – Black
BBW – Big Beautiful Women
BDSM – Bondage, Discipline, Sadomasochism
Bi – Bisexual
C – Christian
Casual Dating – No real commitment but still hanging out with someone
CPL – Couple
D – Divorced
D&D free (or some variant) – Drug and Disease free
DTE – Down to Earth
Exing – An addiction to a former partner
F2F – Face to Face
FAQ – Frequently Asked Questions
F – Female
FtM – Female to male transgender
FWB – Friends with benefits
FYI – For your information
G – Gay
GBM – Gay Black male
LGBT or GLBT – Gay Lesbian Bisexual Transgender
GLBTQIA – Gay, lesbian, bisexual, transgendered, questioning, intersexed and ally
GSOH – Good sense of humor
GWM – Gay white male
H – Hispanic
HNG – Horny Net Geek
Hookup – A random liaison without strings attached
HWP – Height and weight proportionate
IR – Interracial
IRL – In real life
ISO – In search of
J – Jewish
K – Kids
Kino – Physical touch with the intention of getting to know someone better
L – Lesbian
LD – Light Drinker
LDR – Long Distance Relationship
LS – Legally separated or Light smoker
M – Male
MBA – Married but available
MBC – Married black couple
MM – Marriage Minded
MSM – Men seeking men or Men who sleep with other men
MSW – Men seeking women
MtF – Male to female transgendered
MWC – Married white couple
NA – Native American
NBM – Never been married
ND or N/D – Non-drinker, no drinking, or no drugs
Neg – Backhanded compliment
N/Drugs – No Drugs
NK or N/K – No Kids
NS or N/S – No nonsmoker
NSA – No strings attached
NRE – New Relationship Energy aka the Honey Moon Period
Open Relationship – You are in a relationship, but can sleep with other people
P – Professional or parent
PA – Personal attachment or Pleasing Appendage
Pan – Pansexual
Pansexual – Gender is irrelevant
Peacocking – Attracting attention through props or clothing
PC – Politically correct or Personal Computer
PD – Public Display of Affection
PDA – Public Display of Affection
Poly – Polyamorous – loves many people rather than just one person
POSSLQ – Person of opposite sex sharing living quarters
RL – Real life, not online
S – Single
SBF – Single Black Female
SBiF – Single Bisexual Female
SBM – Single Black Male
SD – Social Drinker
SGL – Single
SI – Similar Interests
SO – Significant Other
SOH – Sense of Humor
STDs – Sexually Transmitted Diseases
STIs – Sexually Transmitted Infections
STR – Straight
SWF – Single White Female
SWM – Single White Male
Textashionship – relationship based on texting rather than face to face interactions
TG – Transgendered
TLC – Tender Loving Care
TS – Transsexual
TV – Transvestite
Umfriend – Kind of a friend but not really
VBD – Very bad date
W – Widowed or White
w/ – with
WAA – Will Answer All (in reference to messages from potential matches)
Wingman – A male who will assist in the courtship or flirtation of another, usually by deflecting or otherwise befriending those in the company of the intended.
When people create their dating profile, some sites only give the users so much space to draw in potential users. So it's only natural that the users make the most out of the space that they can and they do this by using their own unique language.
Sometimes members of the site can spot new folks by reading their profiles. When a profile reads too green, members will be skeptical about the member. It's not because the members of the dating site don't want to welcome in new people into the community, the problem is they don't know if the profile they are reading is genuine or not. No one wants to get drawn in to a person's profile and get hurt because the other person wasn't serious or it was a fake account. By peppering your profile with a few of these common dating terms, you'll show the people that you are serious about online dating and want to get right in there.