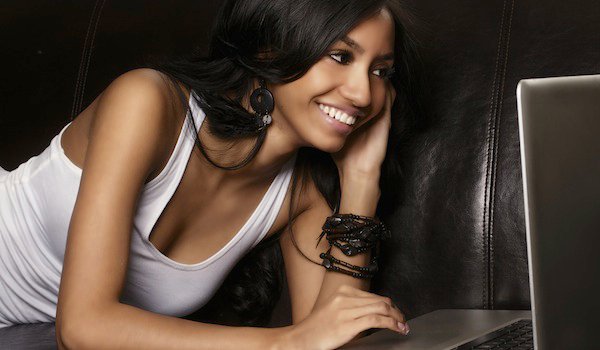 When you are out with your friends, you make sure that you look your best. Your outfit is flattering, you hair is on point, and you smell great. You do this so you feel good about yourself, but so you can also meet people and possibly find someone you want to spend more time with. So, why do we not put the same effort into crafting a dating profile that makes us stand out from the crowd.
The difference between making a bad impression in person than online is that you can correct your mistakes immediately when you in person, and if not, you can move on to the next. When you make a mistake on your profile, that mistake is there until you change it and who knows how many people will have already seen it and skipped you.
Avoid making the mistake in the first place by following these 5 essential tips for creating an online dating profile.
Be Exciting and Creative
No one wants to read something that reads a poorly written character description for a book report. You are trying to entice people to send you a message! Use language that is colorful and talk about the exciting things you've done or want to do.  This will require you to tap into your creative side because you don't want to say generic things like, "I like to walk on the beach and watch the sunset." Sure, you may genuinely like these things, but when you say it like that, it is generic, unimaginative, and even cliché.
Minimize How Often You Use "I"
Yes, the profile is about you and you are going to have to talk about yourself, however, you don't have to say "I am looking this," "I enjoy doing that," "I am this," and so forth. You want to start your profile with a catchy line and as you are describing yourself, the activities you enjoy, and what you are looking for, you want to do it in a way that grabs their attention and keeps it.
Use Proper Grammar and Spelling
No one with any sense enjoys reading a profile that reads like it was written by someone where English isn't their first language. A good idea is to type up your profile in Microsoft Word or any other word-processing program and check for spelling and grammatical mistakes.
Avoid Common Mistakes
Two of the most common faux pas include mentioning "soul mates" and having sex anywhere on your profile. The "soul mate" part is seen on countless profiles and the name of the game is to stand out, and the sex part gives off the impression that you are only looking for a sexual encounter, even if you aren't. This may lead to unsavory men to contact you, wasting their time and yours.
Don't Brag
While you may feel like everyone should know about your great job that pays well, you don't want to brag about the kind of life your job can afford you. Instead, try to remain as humble as possible because you don't people to message you with the intent of taking advantage of you for your money.