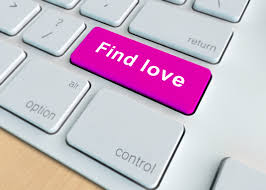 You've come to a point in your life where you are tired of dating and you just want to get married. You've looked all over and even tried several dating websites, but you couldn't find a suitable man. You know what you want in a partner, but you are just at a loss of where to find him.
There are websites available that are not like dating websites, but they are designed to help those who want to find a husband or a wife. These websites have high success rates and function a lot like a dating site, as you create a profile and you message people whom you are interested in.
Sometimes, if you were to go to a matchmaker in person, your chances of finding a life partner is significantly limited to how many people and paperwork the matchmaker has. So, it didn't take long for someone to revolutionize the matchmaking process and put it online.
A matchmaking site that is widely successful in India, Shaadi.com, was created in 1997 and boasts to have approximately 5 million users on the site at any given moment. The site uses such specificity that allows members to search for their dream mate. You can search by nationality, religion, if they've got children, or if they've been divorced. The website is tailored to the same specifics as traditional matchmakers.
So if you want a lawyer with a Buddhist background who lives in Sydney with traditional family values, is a vegetarian and is dark skinned, you can adjust the search parameters to exactly that. By letting their members be so detailed, these marriage websites put the power into the hands of its users.
Be that as it may, there are still members who have stories of bad experiences. Some members share instances where they've met with people who only are interested in random rendezvous' rather than forging a relationship with the intent of marriage. Some even share stories where the people are so eager to wed, only to see asylum and insist on marrying on the first meeting.
One woman shared an experience where she joined Shaadi.com with the expectation of finding a match. She hoped that she would be like her group of friends who were married someone from a similar background as them.
Unfortunately, the woman said she had numerous disappointing dates and has returned to dating the old fashioned way. She employed the help of her friends and family to help find a suitable match for them. She is still looking for love, but she is optimistic.
It is safe to say that everyone has an expectation of online dating (or matchmaking) and it may or may not work out in their favor. Simply because you go online and are able to be incredibly specific in your search queries, it does not mean the results will be favorable. While it is true that matchmaking allows you to be extremely detailed and specific about what you want, sometimes what you want isn't always what you need.