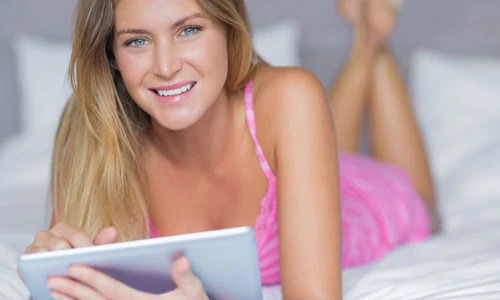 Look, guys, if you want to meet women but have bad luck trying to meet them in person, this article is right up your alley. Meeting people face to face can be tricky, and for those who aren't very confident in their social skills, you can always turn to the internet to help!
It doesn't matter what sort of relationship you are looking for with a woman, be it romantic, platonic, a hookup, or just someone to talk to, the internet has you covered.
Here are four places where you can meet available women at any point of the day.
1. Online Dating Websites
This should be a no-brainer. At any given time, it's been estimated that there are more than 40 million people surfing any of these dating websites, and if you aren't one of these forty million, you are seriously missing out on perhaps the easiest and fastest way to meet hundreds of women. Best of all, you don't even have to leave your house if you don't want to.
There's hundreds, if not thousands, of dating websites that are available to join. Of these websites, you can find one that caters to exactly what it is you're looking for. For example, there are sites that are dedicated to helping people meet older singles, sites who can help you find a uniformed professional, and there are even sites that let you have a bit of fun without any strings being attached.
2. Dating Apps
Ah, yes… The dating app. In the past few years, these dating apps have really taken off, and it's no surprise. You know how dating websites make it easy to meet women? Apps take it one step further and simplify the whole online dating process. You can do it on your phone and sometimes you don't have to do anything more than swiping left or right on someone's photo that you're attracted to. And just like the websites, you can find an app whatever you're looking for in a potential partner!
3. Social Media Outlets
Of all of the ways you can meet women, social media is perhaps the ideal way to do it—especially if you are just trying to ease your way onto her radar, rather than saying, "Hey I think you're hot. Wanna chat?" which some people have been known to do on dating sites and apps.
Social media, be it Facebook, Twitter, or Instagram, are great places to start because they are casual settings, and there isn't a lot of pressure involved. Why, on Instagram or Twitter, you can start interaction by retweeting something they've posted, or if you're on Instagram, you could like one of their photos. These small interactions can spark conversation and maybe more. The possibilities for love are endless, as long as you play your cards right.